UNLEASH YOUR RACING SPIRIT: RUNNIN ROWDY - CLOTHING FOR TRUE RACERS
Runnin Rowdy was established in February of 2022 by a team of passionate racers. We understand the thrill and adrenaline that comes with dirt racing, and we wanted to create a brand that embodies the spirit of this exhilarating sport. As racers ourselves, we know what it takes to push the limits, and we aim to provide high-quality lifestyle clothing that reflects the toughness and passion of the racing community.
At Runnin Rowdy, we specialize in offering a unique selection of clothing for dirt racing enthusiasts. Our collection is designed to capture the essence of the racing lifestyle, whether you're tearing up the tracks or cheering from the stands. We believe that racing is not just a sport—it's a way of life. That's why we've curated a range of apparel that celebrates the grit, determination, and camaraderie that defines the racing community.
From comfortable t-shirts that proudly display your love for racing to stylish accessories that complete your racing look, our products are made with the highest quality materials. We pay attention to every detail, ensuring that our clothing stands up to the rigors of the racing environment. Whether you're a driver, crew member, or passionate fan, our collection offers something for everyone who shares our love for the sport.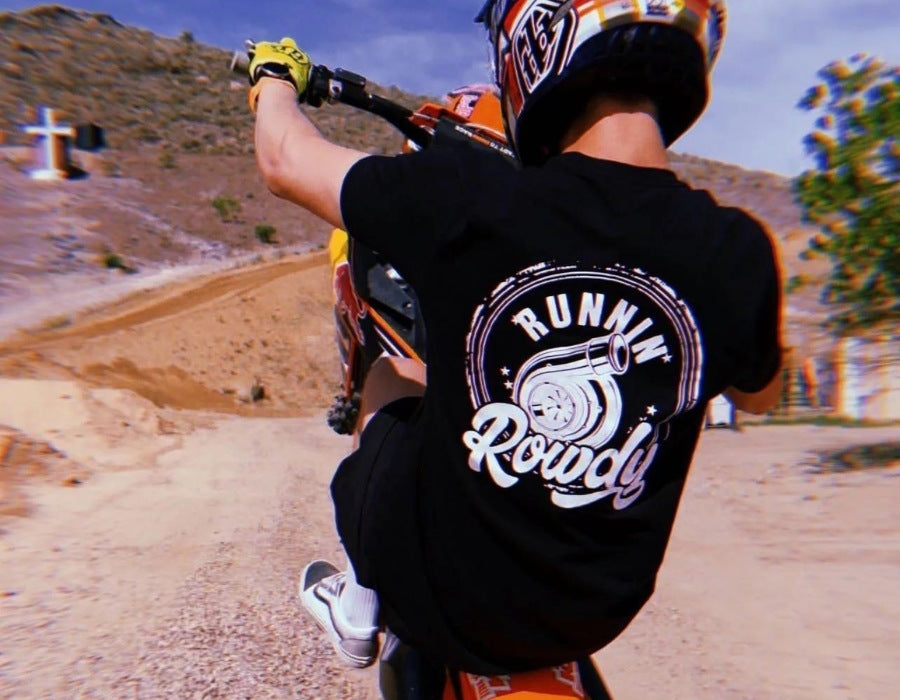 OUR COMMITMENT:
At Runnin Rowdy, we are committed to providing exceptional customer service and delivering products that exceed your expectations. We strive to foster a sense of community among racers and fans alike, creating a brand that represents the true spirit of dirt racing. We actively participate in racing events, setting up shop at tracks to offer our clothing directly to racing enthusiasts. We believe in the power of personal connections and building relationships with our customers.
Regular price

Sale price

$18.00

Unit price

per